Kochani! 
Widzimy sie 23.10. o godz. 13.00 Warschauer Brücke pomiedzy U/S
Przychodzimy ubrani na czarno! 
Mamy ze soba czarna parasolke! 
( na parasolce mamy wlasne haslo)
Będzie teę mozna nabyc u nas parasolke jesli ktos nie posiada jak rowniez ja pomalować!
NIE SKŁADAMY PARASOLEK! 
Runda II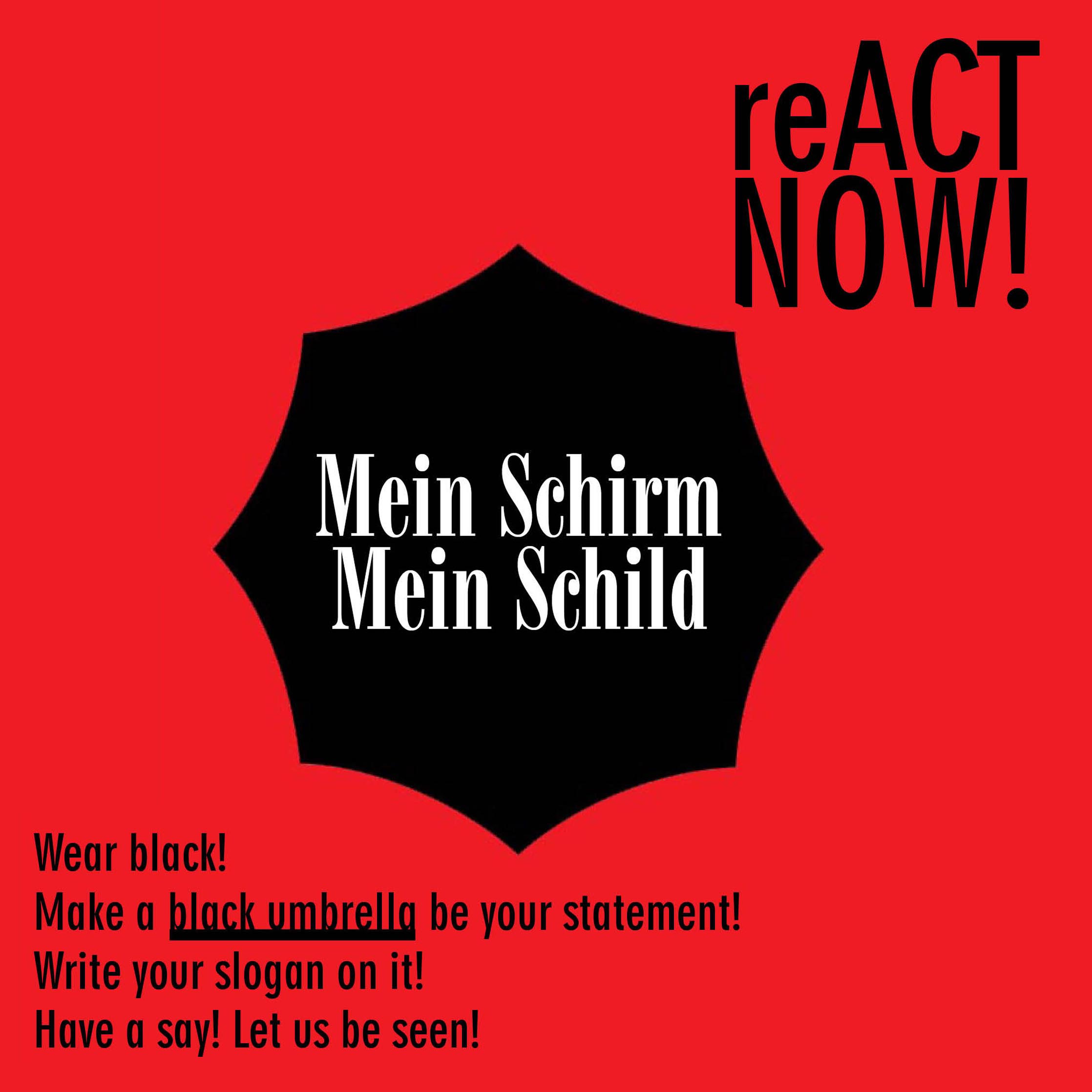 Dear Friends,
We meet on October 23rd, 2016, 1 PM, at the Warschauer Brücke (between U- and S-bahn stations).
Wear black! Bring black umbrellas with slogans written on them! 
We offer black umbrellas – you can to buy one before the demo!
We will have white paint – you can write your own slogan!
WE ARE NOT PUTTING OUR UMBRELLAS AWAY!
Round I
#CzarnyProtest
#Schwarcaprotest
#BlackProtest
#DziewuchyBerlin