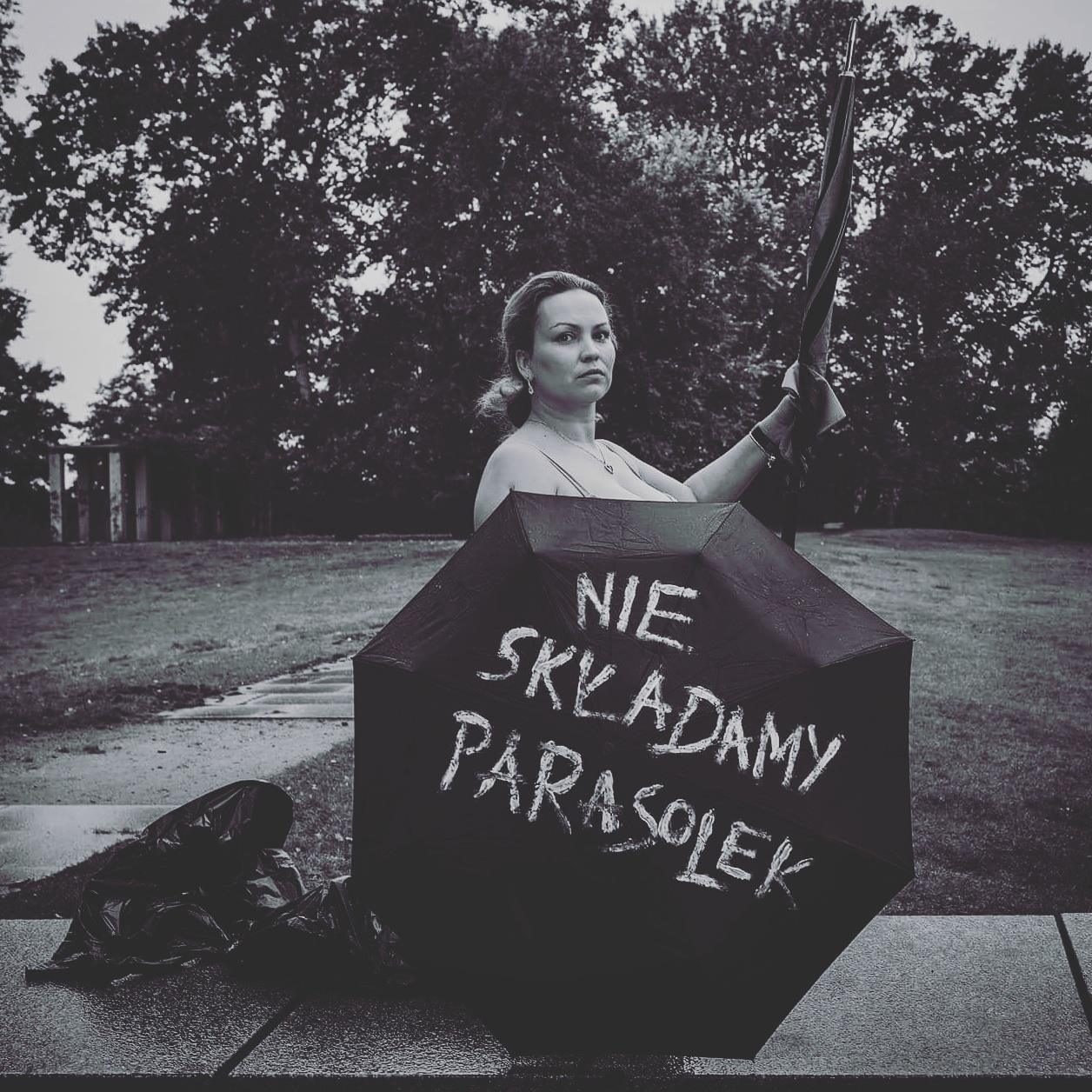 Monika Wawrynowicz
Tak to Ja …
Szara twarz , dusza ma zmęczona
Tak to Ja – KOBIETA , MATKA , ŻONA , KOCHANKA,
POLKA .
Przez kościół niszczona,
Przez polityków upokorzona…
Dziś powstaje z kolan!
I krzyczę – MAM DOŚĆ!!!
A krzyk mój echem w świat gna.
I mówię -STOP ! Nie poddam się, dość już mam.
Tak to Ja ! Kobieta wkurzona .
W dłoń jak miecz kiedyś chwytano,
Ja chwytam parasol ! On tarczą mą i słowem.
I krzyczę- Dość ! Z dumą podnoszę głowę !
Stop ! Ma wolność jest mym prawem.
Tak to Ja ! Kobieta !
………
Ja, das bin ICH…
Graues Gesicht, meine Seele ist erschöpft
Ja das bin Ich – eine Frau, Mutter, Ehefrau,
Geliebte,
Polin.
Von der Kirche vernichtet,
Von den Politikern erniedrigt…
Heute erhebe ich mich von den Knien!
Und schreie – Ich habe genug!!
Mein Schrei halt wie ein Echo in die Welt hinaus.
Ich sage – STOPP! Ich gebe nicht auf, ich habe genug.
Ja, das bin ich! Angepisste Frau!
In meiner Hand, wie früher ein Schwert ergriffen
greife ich meinen Schirm! Er ist mein Schild und Wort.
Ich schreie – GENUG! Mit stolz erhebe ich mein Haupt!
Stopp! Meine Freiheit ist mein Recht!
Ja, das bin ich! eine FRAU!
(tłumaczenie: Magdalena Bernhardt)