SAFE ABORTION DAY | 2022
[Wersja polska poniżej / English below]
Siostry*Preis – Dziewuchy Berlin verleihen Preise für Gute Schwesternschaft und Feministische Zusammenarbeit
feat. Jemek Jemowit, Jex Blackmore, Viva Ruiz / Thank God for Abortion & Berlin Strippers Collective 
28.9.2022 | 18.00 Uhr | Haus der Statistik | Otto Wald
Otto-Braun-Straße 70-72, 10178 Berlin
NOMINIERT sind / NOMINOWANE są / NOMINEES are:
Seit der Gründung am 2. April 2016 haben Dziewuchy Berlin viele Demonstrationen, Aktionen und Ausstellungen organisiert. Wir kämpfen für die Rechte von Frauen und sexuellen Minderheiten in Polen, Deutschland und weltweit sowie für die Rechte von Migrantinnen in Berlin. Wir sind Teil vieler Bündnisse und arbeiten mit vielen Initiativen in Deutschland, Polen und international zusammen. Transnationale Solidarität ist für uns sehr wichtig. Viele Jahre lang war diese Solidarität einseitig, und wir als polnische Frauen, die in Berlin leben, arbeiten wir daran, eine wechselseitige Beziehung aufzubauen, einen Paradigmenwechsel herbeizuführen und die Position der polnischen Migrantinnen in Berlin zu stärken. Wir wurden 2018 mit dem Green Pussyhat Preis und 2021 mit dem Clara Zetkin-Preis ausgezeichnet. 
Die Zeit ist gekommen, dass wir unsere Schwestern* (Siostry) ehren. Im Jahr 2022 werden zum ersten Mal die Dziewuchy-Berlin-Preise für gute deutsch-polnische Schwesternschaft und feministische Zusammenarbeit vergeben. In Februar haben Dziewuchy Berlin einen Vertrag über Gute Schwesternschaft und Feministische Zusammenarbeit geschrieben der die Grundlage für der Siostry* Preis. Bei den Preisen handelt es sich um originelle künstlerische Werke und für alle Nominierten – selbstgemachtes Dziewuchy Getränk – Bier "Femme Fatale" von Weronika Góralska. Es sind keine finanziellen Preise vorgesehen. Aufgrund des Krieges in der Ukraine haben wir die Ausschreibung bis zum 12.6.2022 verlängert. Die Preisverleihung findet am 28. September 2022 statt, dem Internationalen Tag des sicheren Schwangerschaftsabbruchs. Jedes Jahr veranstalten Dziewuchy Berlin an diesem Tag Demonstrationen, aber dieses Jahr wird es eine ehrende und ermächtigende Veranstaltung sein, um Schwesternschaft und Zusammenarbeit für Frauen- und LGBT-Rechte aufzubauen.
​​Die Preisverleihung sollte eigentlich am 8. März dieses Jahres stattfinden, aber der Krieg in der Ukraine hat die Pläne der Aktivistinnen von Dziewuchy Berlin geändert. Viele Menschen haben auf den offenen Aufruf reagiert – rund 20 Einzelpersonen, Aktivistinnengruppen und Kollektive aus Deutschland, Polen und der Welt sowie eine Radioredaktion wurden für den Preis nominiert. 
Die Preisverleihung und Konzert finden im Kunstinstallation von Anna Krenz – der Botschaft der Polinnen* – statt. Es ist eine flexible, temporäre mobile Pop-up-Rauminstallation aus Spitzenwänden, ohne festen Wohnsitz. Die Eröffnung der Botschaft der Polinnen* fand im Juni 2020 im Haus der Statistik in Berlin statt. 
Bei der Preisverleihung im Haus der Statistik werden Einzelpersonen und Kollektive geehrt, die sich für die grenzüberschreitende feministische Zusammenarbeit einsetzen. Eingeladen sind auch Gäste – Nominierte für den Preis sowie mitarbeitende KünstlerInnen* an einem performativen Gespräch teilzunehmen. 
Außerdem wird  die Performance "Self-Possession Ritual" von Jex Blackmore zu sehen sein. Der:die satanische Brandstifter:in und amerikanische Abtreibungsaktivist:in Jex Blackmore wird den Körper des deutschen Künstlers und Propagandisten Jemek Jemowit in einer rituellen Besessenheit live besetzen. Als Aufstand gegen Kirche und Staat wird sich sein Leib in einen Ort der Zerrüttung verwandeln und eine internationale satanische Verschwörung enthüllen. Die Arbeit von Jex Blackmore wird unter Leitung der Künstler:in von Jemek Jemowit durchgeführt.
Viva Ruiz, eine in New York lebende Abtreibungspäpstin, Künstlerin und Aktivistin, wird ebenfalls auftreten. Im Jahr 2015 startete Ruiz ihr Projekt Thank God For Abortion als Reaktion auf die Schließung von Abtreibungskliniken in den Vereinigten Staaten.
Für gute Stimmung sorgen eine Show des Berlin Strippers Collective und ein abschließendes Konzert von Jemek Jemowit. 
Im Programm:
Siostry*Preisverleihung / Przyznanie nagród / Award ceremony
Performance: Jemek Jemowit performt "Self-Possession Ritual" von Jex Blackmore 
Performance: Viva Ruiz / Thank God for Abortion
Performance: Berlin Strippers Collective 
Konzert: Jemek Jemowit spielt "Best Off Jemek"
#safeabortionday #wegmit218 #28Sept
Der Vertrag über Gute Schwesternschaft und Feministische Zusammenarbeit von Dziewuchy Berlin
Traktat o Dobrym Siostrzeństwie i Feministycznej Współpracy / Dziewuchy Berlin
https://www.dziewuchyberlin.org/2022-botschaft-der-polinnen-traktat-o-dobrym-siostrzenstwie-i-feministycznej-wspolpracy-ein-vertrag-uber-gute-schwesternschaft-und-feministische-zusammenarbeit/
Dziewuchy Berlin
info@dziewuchyberlin.org
https://www.instagram.com/dziewuchy_berlin/ 
In zusammenarbeit mit / In cooperation with / we współpracy z:


Sinus 3  Facebook Sinus3 >>>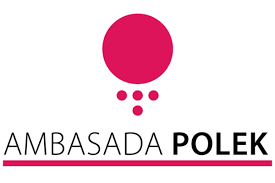 Ambasada Polek e.V.i.G.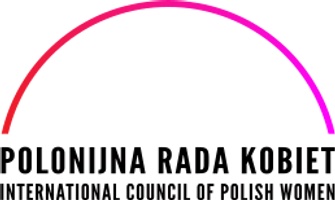 Polonijna Rada Kobiet+ / International Council of Polish Women+ / polonijnaradakobiet.org/ >>>
Haus der Statistik
***
Siostry*Prize – Dziewuchy Berlin przyznają nagrody za Dobre Siostrzeństwo i Feministyczną Współpracę
feat. Jemek Jemowit, Jex Blackmore, Viva Ruiz / Thank God for Abortion & Berlin Strippers Collective
28.9.2022 | 18.00 | Haus der Statistik | Otto Wald
Otto-Braun-Strasse 70-72, 10178 Berlin
Od powstania 2 kwietnia 2016 roku, kolektyw Dziewuchy Berlin zorganizował wiele demonstracji, akcji i wystaw. Walczymy o prawa kobiet i mniejszości seksualnych w Polsce, Niemczech i na świecie, a także o prawa migrantek w Berlinie. Jesteśmy częścią wielu koalicji i współpracujemy z wieloma inicjatywami w Niemczech, Polsce i na świecie. Bardzo ważna jest dla nas ponadnarodowa solidarność. Przez wiele lat ta solidarność była jednostronna. Jako Polki mieszkające w Berlinie pracujemy nad budową dwukierunkowej relacji, nad zmianą paradygmatu i wzmocnieniem pozycji polskich migrantek w Berlinie. W 2018 roku otrzymałyśmy Green Pussyhat Prize, a w 2021 roku Clara Zetkin Prize.
Nadszedł czas, abyśmy teraz my uhonorowały nasze Siostry*. W 2022 roku po raz pierwszy zostaną przyznane nagrody Dziewuchy Berlin za Dobre Polsko-niemieckie Siostrzeństwo i Feministyczną Współpracę. W lutym napisałyśmy nowy Traktat o Dobrym Siostrzeństwie i Feministycznej Współpracy, który jest podstawą do przyznania Nagród Siostry*. Nagrodami są oryginalne dzieła artystyczne a dla wszystkich nominowanych – dziewuchowy napój – piwo "Femme Fatale" Weroniki Góralskiej. Nie przewiduje się nagród finansowych. Ze względu na wojnę na Ukrainie przedłużyłyśmy nabór zgłoszeń do 12.6.2022 r. Uroczyste wręczenie nagród miało się odbyć 8 marca br. ale wojna na Ukrainie zmieniła nasze plany. Ceremonia wręczenia nagród odbędzie się 28 września 2022 roku, w Międzynarodowy Dzień Bezpiecznej Aborcji. Co roku organizujemy w tym dniu demonstracje, ale w tym roku będzie to wydarzenie honorujące i wzmacniające, budujące siostrzeństwo i współpracę na rzecz praw kobiet i LGBT.
Na otwarty apel odpowiedziało wiele osób – do nagrody nominowano około 20 osób, grup aktywistycznych i kolektywów z Niemiec, Polski i świata a nawet redakcję radiową.
Ceremonia wręczenia nagród i koncert odbędą się w Haus der Statistik, w instalacji artystycznej Anny Krenz – Ambasadzie Polek* (Botschaft der Polinnen*). Jest to elastyczna, tymczasowa, mobilna instalacja pop-up, wykonana z koronkowych ścian, bez stałego adresu. Otwarcie Botschaft der Polinnen* odbyło się w czerwcu 2020 roku w Haus der Statistik w Berlinie.
Podczas uroczystości wręczenia nagród w Haus der Statistik honorowane są osoby i kolektywy, które działają na rzecz transgranicznej współpracy feministycznej. Do udziału w rozmowie zaproszone są również osoby nominowane do nagrody, jak również współpracujące z nimi artystki i artyści.
W programie jest również performance "Self-Possession Ritual" Jex Blackmore. Satanistyczna_y podpalacz_ka i amerykańska_i aktywistk_a aborcyjna_y Jex Blackmore zajmie ciało niemieckiego artysty i propagandysty Jemka Jemowita w rytualnym opętaniu na żywo. Jako bunt przeciwko kościołowi i państwu, jego ciało przekształci się w miejsce zakłóceń, ujawniając międzynarodowy spisek satanistyczny. Dzieło Jex Blackmore'a zostanie wykonane pod kierunkiem artysty Jemka Jemowita.
Wystąpi też Viva Ruiz, mieszkająca w Nowym Jorku papieżyca aborcji, artystka i aktywistka. W 2015 roku Ruiz rozpoczęła swój projekt Thank God For Abortion w odpowiedzi na zamykanie klinik aborcyjnych w całych Stanach Zjednoczonych.
O dobrą atmosferę zadba pokaz Berlin Strippers Collective oraz koncert zamykający Jemka Jemowita.
***
Siostry*Prize – Dziewuchy Berlin award prizes for Good Sisterhood and Feminist Collaboration
feat. Jemek Jemowit, Jex Blackmore & Berlin Strippers Collective
28.9.2022 | 18.00 hrs | Haus der Statistik | Otto Wald
Otto-Braun-Strasse 70-72, 10178 Berlin
Since its foundation on 2 April 2016, the collective Dziewuchy Berlin has organised many demonstrations, actions and exhibitions. We fight for the rights of women and sexual minorities in Poland, Germany and worldwide as well as for the rights of migrant women in Berlin. We are part of many alliances and work together with many initiatives in Germany, Poland and internationally. Transnational solidarity is very important for us. For many years, this solidarity was one-sided. As Polish women living in Berlin, we are working to build a two-way relationship, to change the paradigm and to strengthen the position of Polish migrant women in Berlin. We were awarded the Green Pussyhat Prize in 2018 and the Clara Zetkin Prize in 2021.
The time has come for us to honour our sisters* (Siostry). In 2022, the Dziewuchy Berlin Prizes for Good German-Polish Sisterhood and Feminist Collaboration will be awarded for the first time. In February, Dziewuchy Berlin wrote a new Treaty on Good Sisterhood and Feminist Collaboration which is the basis for the Siostry* Prize. The prizes are original hand-made artistic works and for all nominees – homemade Dziewuchy drink – "Femme Fatale" Beer by Weronika Góralska. No financial prizes are envisaged. Due to the war in Ukraine, we have extended the call for entries until 12.6.2022. The award ceremony was supposed to take place on 8 March this year, but the war in Ukraine changed our plans. The award ceremony will take place on 28 September 2022, International Safe Abortion Day. Every year Dziewuchy Berlin hold demonstrations on this day, but this year it will be an honouring and empowering event to build sisterhood and collaboration for women's and LGBT rights.
Many people responded to the open call – around 20 individuals, activist groups and collectives from Germany, Poland and the world as well as a radio editorial team were nominated for the award.
The award ceremony and concert will take place in Haus der Statistik, in Anna Krenz's art installation – the Embassy of Polish Women* (Botschaft der Polinnen*). It is a flexible, temporary mobile pop-up space installation made of lace walls, without a permanent address. The opening of the Botschaft der Polinnen* took place in June 2020 at the Haus der Statistik in Berlin.
At the award ceremony at the Haus der Statistik, individuals and collectives are honoured who work for cross-border feminist cooperation. Guests – nominees for the award as well as collaborating artists* are also invited to participate in a performative conversation.
In the program there will also be the performance "Self-Possession Ritual" by Jex Blackmore. The satanic arsonist and American abortion activist Jex Blackmore will occupy the body of German artist and propagandist Jemek Jemowit in a live ritual possession. As a rebellion against church and state, his body will transform into a place of disruption, revealing an international satanic conspiracy. The work of Jex Blackmore will be performed under the direction of the artist by Jemek Jemowit.
Viva Ruiz, a New York-based pope of abortion, artist and activist, will also be performing. In 2015, Ruiz launched her Thank God For Abortion project in response to the closure of abortion clinics across the United States.
A show by the Berlin Strippers Collective and a closing concert by Jemek Jemowit will ensure a good atmosphere.
MUSIK und PERFORMANCE:
Jemek Jemowit:
https://www.jemek.net 
Der 1986 in Gdynia geborene Ziemowit Nowak ist besser bekannt als sein Alter Ego, der Gothic-Glam-Underground-Musiker Jemek Jemowit. Als Jemowit trat er bereits auf renommierten Festivals wie dem Berliner Pop Kultur (2017), dem Steirischen Herbst in Graz (2018) und dem kultigen Fusion Festival (2019) auf. Seine Veröffentlichungen wurden von Publikationen wie Vice und den deutschen Rundfunkanstalten ARD und WDR beachtet. Seine musikalischen Projekte zeichnen sich durch ihren politischen und konzeptionellen Ansatz aus und wurden institutionell gefördert, u.a. durch das Musicboard Berlin, die Oder-Partnerschaft und Kulturprojekte Berlin.
2011 erschien sein Debütalbum "Zemsta" (dt.: Rache) auf dem griechischen Label Fabrika Records. Mit "Tekkno Polo" erschien 2013 das zweite Mini-Album von Jemowit als Kassette, CD und Download auf dem polnischen Indie-Label Oficyna Biedota. In seinem Rap-Debüt "Jemek Jemowit is Doktor Dres" bewegt er sich zwischen Old-School-Hip-Hop, Trap und EBM-Sounds mit anarchisch-dadaistischen Texten. Das neonpinke Vinyl wurde 2015 auf dem Berliner Label Martin Hossbach veröffentlicht. Auf der EP "wróg publiczny no. 1" (dt.: Staatsfeind Nummer 1) kehrte Jemek Jemowit 2016 zu seinem Tekkno-Polo-Thema zurück, aggressiver und antipatriotischer, passend zur politischen Situation in Polen. Unmittelbar nach seinem 10-jährigen Jubiläum konvertierte er zum lebensbejahenden Teufelsanbeter und schuf mit seiner dritten Studioproduktion "Das Satanische Album" eine Punk-Predigt mit treibenden Dance-Electro-Beats. Die LP erschien 2018 auf Cleopatra und Reverend Campanelli auf allen bekannten Streaming-Portalen und 180 Gramm Vinyl. Ebenfalls auf Reverend Campanelli Records wurde die remasterte Protestsong-Duologie "Tekkno Polo x wróg publiczny no. 1" 2020 veröffentlicht. Mit "Legenda Zygmunt Blask" (dt.: die Legende von Zygmunt Blask) erzählt Jemek Jemowit 2021 die Geschichte des polnischen Glam-Rockers Zygmunt Blask in einer Rockoper. Das Album entführt uns in das kommunistische Polen der 1970er Jahre und wirft Fragen zur heutigen gesellschaftspolitischen Situation des Landes auf.
Jemek Jemowit
Urodzony w 1986 roku w Gdyni Ziemowit Nowak jest bardziej znany jako swoje alter ego, gotycko-glamowy undergroundowy muzyk Jemek Jemowit. Jako Jemowit występował już na renomowanych festiwalach, takich jak berliński Pop Kultur (2017), Steirischer Herbst w Grazu (2018) czy kultowy Fusion Festival (2019). Jego wydawnictwa zwróciły uwagę takich wydawnictw jak Vice oraz niemieckich nadawców ARD i WDR. Jego projekty muzyczne charakteryzują się politycznym i konceptualnym podejściem i otrzymały instytucjonalne finansowanie, w tym od Musicboard Berlin, Oder-Partnerschaft i Kulturprojekte Berlin.
W 2011 roku nakładem greckiej wytwórni Fabrika Records ukazał się jego debiutancki album "Zemsta" (Engl.: Revenge). Wraz z "Tekkno Polo" ukazał się drugi mini-album Jemowita w 2013 roku w formie kasety, CD i downloadu w polskiej wytwórni indie Oficyna Biedota. W swoim rapowym debiucie "Jemek Jemowit to Doktor Dres" porusza się pomiędzy oldschoolowymi brzmieniami hip-hopu, trapu i EBM z anarchiczno-dadaistycznymi tekstami. Neonowo różowy winyl został wydany w 2015 roku w berlińskiej wytwórni Martin Hossbach. Na EP-ce "wróg publiczny nr 1" Jemek Jemowit powrócił w 2016 roku do swojego tematu tekkno-polo, bardziej agresywnego i antypatriotycznego, wpisującego się w sytuację polityczną w Polsce. Zaraz po 10-tej rocznicy nawrócił się na potwierdzającego życie czciciela diabła i stworzył punkowe kazanie z napędzającymi taneczno-elektronicznymi bitami swoją trzecią studyjną produkcją "The Satanic Album". LP został wydany w 2018 roku nakładem Cleopatry i Reverend Campanelli na wszystkich znanych portalach streamingowych oraz na 180 gramowym winylu. Również nakładem Reverend Campanelli Records w 2020 roku ukazała się zremasterowana duologia protest songów "Tekkno Polo x wróg publiczny nr 1″. Legenda Zygmunta Blaska" Jemka Jemowita 2021 opowiada w rock-operze historię polskiego glam rocka Zygmunta Blaska. Album przenosi nas do komunistycznej Polski lat 70. i stawia pytania o dzisiejszą sytuację społeczno-polityczną w kraju.
Jemek Jemowit
Born in Gdynia in 1986, Ziemowit Nowak is better known as his alter ego, the gothic-glam underground musician Jemek Jemowit. As Jemowit, he has already performed at renowned festivals such as Berlin's Pop Kultur (2017), Steirischer Herbst in Graz (2018) and the iconic Fusion Festival (2019). His releases have received attention from publications such as Vice and German broadcasters ARD and WDR. His musical projects are characterised by their political and conceptual approach and have received institutional funding, including from Musicboard Berlin, Oder-Partnerschaft and Kulturprojekte Berlin.
In 2011, his debut album "Zemsta" (Engl.: Revenge) was released on the Greek label Fabrika Records. With "Tekkno Polo", Jemowit's second mini-album was released in 2013 as a cassette, CD and download on the Polish indie label Oficyna Biedota. In his rap debut "Jemek Jemowit is Doktor Dres", he moves between old-school hip-hop, trap and EBM sounds with anarchic-dadaistic lyrics. The neon pink vinyl was released in 2015 on the Berlin label Martin Hossbach. On the EP "wróg publiczny no. 1" (Eng: Enemy of the State Number 1), Jemek Jemowit returned to his tekkno-polo theme in 2016, more aggressive and anti-patriotic, in keeping with the political situation in Poland. Immediately after his 10th anniversary, he converted to a life-affirming devil worshipper and created a punk sermon with driving dance-electro beats with his third studio production "The Satanic Album". The LP was released in 2018 on Cleopatra and Reverend Campanelli on all known streaming portals and 180 gram vinyl. Also on Reverend Campanelli Records, the remastered protest song duology "Tekkno Polo x wróg publiczny no. 1" was released in 2020. With "Legenda Zygmunt Blask" (Eng: The Legend of Zygmunt Blask) Jemek Jemowit 2021 tells the story of the Polish glam rocker Zygmunt Blask in a rock opera. The album takes us back to communist Poland in the 1970s and raises questions about the socio-political situation in the country today.
Diskografie (Alben)
2011 ZEMSTA (Fabrika)
2015 JEMEK JEMOWIT IS DOKTOR DRES (Martin Hossbach)
2019 DAS SATANISCHE ALBUM (Cleopatra, Reverend Campanelli)
2020 TEKKNO POLO LP (Martin Hossbach, Reverend Campanelli)
2021 LEGENDA ZYGMUNTA BLASK (Atypeek Music)
Jex Blackmore
https://www.jexblackmore.com/
"Jex Blackmore (sie:er) ist vor allem für ihre:seine Performances im öffentlichen Raum bekannt. Ihre:seine Arbeit, die sich auf die Beziehung zwischen moralisch-religiöser Rhetorik, Sexualität und politischer Politik konzentriert, richtet sich gegen Institutionen der sozialen und sexuellen Unterdrückung. Sie:er wurden in zahlreichen Publikationen wie TIME, Vanity Fair, Washington Post, NPR, Cosmopolitan und Salon vorgestellt. Im Jahr 2015 organisierte sie:er die größte satanische Versammlung in der Geschichte, um das Baphomet-Denkmal des Satanic Temple in Detroit zu enthüllen, über das in der CNN-Sendung "This is Life with Lisa Ling" berichtet wurde.  Von 2017 bis 2018 war sie:er Kolumnistin beim VICE Magazine und berichteten über die Reproduktionsgesetzgebung. Ihr Engagement für die reproduktive Gesundheitsfürsorge reicht vom Filmemachen über Performances, das Schreiben über ihre:seine persönlichen Abtreibungserfahrungen in dem viralen Blog "Unmother" bis hin zu Debatten mit der Westboro Baptist Church. Ihre:seine Arbeit ist in dem Magnolia Pictures Dokumentarfilm "Hail Satan?" zu sehen, der eine offizielle Auswahl beim Sundance 2019 war. Jex' erste Installation "Sex Militant" in Chicagos Co-Prosperity Sphere wurde vom Chicago Reader als eine der besten Kunstausstellungen des Jahres 2019 aufgeführt und wurde von der katholischen Kirche gebührend protestiert. Im Jahr 2020 wurde ihr:sein experimenteller Langzeitfilm "An Undue Burden" beim Ann Arbor Film Festival, dem ältesten Experimentalfilmfestival der Vereinigten Staaten, uraufgeführt. Im Jahr 2022 schluckten sie:er live im Fernsehen eine Abtreibungspille, um auf die Verfügbarkeit von Abtreibungen im Versandhandel aufmerksam zu machen.
Jex Blackmore (she:er) jest najbardziej znany z jej:jego występów w przestrzeni publicznej. Praca Her:er, która skupia się na relacjach między retoryką moralno-religijną, seksualnością i polityką polityczną, skierowana jest przeciwko instytucjom opresji społecznej i seksualnej. She:er pojawiła się w wielu publikacjach, w tym TIME, Vanity Fair, Washington Post, NPR, Cosmopolitan i Salon. W 2015 roku, ona:er zorganizowała największe w historii zgromadzenie satanistów, aby odsłonić pomnik Baphometa Świątyni Szatana w Detroit, co zostało przedstawione w programie CNN's This is Life with Lisa Ling.  Od 2017 do 2018 roku, ona:er był felietonistą dla VICE Magazine, obejmując prawo reprodukcyjne. Jej działania na rzecz zdrowia reprodukcyjnego sięgają od kręcenia filmów po performance, pisanie o swoich:osobistych doświadczeniach aborcyjnych na wirusowym blogu Unmother i debatowanie z Westboro Baptist Church. Jej:jego prace pojawiały się w licznych publikacjach, w tym w TIME, Vanity Fair, Washington Post, NPR, Cosmopolitan i Salon. W 2015 roku, ona:er zorganizowała największe w historii zgromadzenie satanistów, aby odsłonić pomnik Baphometa Świątyni Szatana w Detroit, co zostało przedstawione w programie CNN's This is Life with Lisa Ling.  Od 2017 do 2018 roku, ona:er była felietonistką w VICE Magazine, obejmując ustawodawstwo reprodukcyjne. Jej działania na rzecz zdrowia reprodukcyjnego sięgają od filmu po performance, pisanie o swoich:osobistych doświadczeniach aborcyjnych na wirusowym blogu "Unmother" po debatę z Westboro Baptist Church. Jej:jego praca została przedstawiona w dokumencie Magnolia Pictures "Hail Satan?", który był oficjalną selekcją na Sundance 2019. Pierwsza instalacja Jexa, "Sex Militant", w chicagowskiej Co-Prosperity Sphere została wymieniona przez Chicago Reader jako jeden z najlepszych pokazów sztuki 2019 roku i została należycie oprotestowana przez Kościół katolicki. W 2020 roku jej:jego wieloletni film eksperymentalny "An Undue Burden" miał premierę na Ann Arbor Film Festival, najstarszym festiwalu filmów eksperymentalnych w Stanach Zjednoczonych. W 2022 roku, ona:er połknęła tabletkę aborcyjną na żywo w telewizji, aby zwrócić uwagę na dostępność aborcji wysyłkowej.
Jex Blackmore (they/them) is best known for their performances in civic spaces. Their work, which is focused on the relationship between moral religious rhetoric, sexuality, and political policy, takes aim at institutions of social and sexual oppression. They have been featured in numerous publications such as TIME, Vanity Fair, Washington Post, NPR, Cosmopolitan, and Salon. In 2015, they organized the largest Satanic gathering in history to unveil The Satanic Temple's Baphomet monument in Detroit, which was featured on CNN's "This is Life with Lisa Ling."  From 2017-2018 they were a columnist at VICE Magazine covering reproductive legislation. Their reproductive healthcare advocacy has ranged from filmmaking, performance, writing about their personal abortion experience in the viral blog entitled "Unmother," and debating the Westboro Baptist Church. Their work is featured in the Magnolia Pictures documentary, "Hail Satan?", which was an official selection at Sundance 2019. Jex's first installation "Sex Militant," held at Chicago's Co-Prosperity Sphere, was listed as one of the best art exhibitions of 2019 by the Chicago Reader and was duly protested by the Catholic Church. In 2020, their experimental endurance film "An Undue Burden," premiered at the Ann Arbor Film Festival, the oldest experimental film festival in the United States. In 2022, they took an abortion pill on live TV to spread the word about the availability of mail order abortion.
Viva Ruiz
Insta: @thankgodforabortion/ 
linktr.ee/TGFA
www.thankgodforabortion.com/
Viva Ruiz (sheythey) ist ein:e Künstler:in und Verfechter:in der Gemeinschaft, der Familie, der Straße, der Stripbars und der Nachtclubs. Sie ist Nachkomme von in Fabriken arbeitenden ecuadorianischen Migranten und wuchs in Jamaica Queens, New York, auf. Ein:e Künstler:in, die/der in verschiedenen Medien arbeitet und danach strebt, Freude in Räume und zu Menschen zu bringen, die von der Institution Kunst ignoriert werden. Begeistert davon, Werke zu schaffen, die für viele zugänglich sind, ist begeistert von Pop. Mit dem Thank God For Abortion-Experiment, für das sie:er kürzlich ein Creative Capital-Stipendium erhalten hat, baut sie:er Macht auf und bringt Pro-Abtreibungspropaganda hervor.
Viva Ruiz (sheythey) jest artystką:e i orędowniczką:w społeczności, rodziny, ulicy, strip barów i klubów nocnych. Jest potomkinią ekwadorskich emigrantów pracujących w fabrykach i dorastała w Jamaica Queens w Nowym Jorku. Artystka, która pracuje w różnych mediach i stara się wnosić radość do przestrzeni i ludzi ignorowanych przez instytucję sztuki. Entuzjastycznie podchodzi do tworzenia prac, które są dostępne dla wielu, ekscytuje się popem. Eksperymentem Thank God For Abortion, na który niedawno otrzymała grant Creative Capital, buduje moc i wprowadza proaborcyjną propagandę.
Viva Ruiz (sheythey) is a community and family and street and strip bar and nightclub educated artist and advocate, progeny of factory working Ecuadorian migrants raised in Jamaica Queens New York. A maker working in multiple mediums aspiring to bring joy to spaces and people that the institution of art ignores. Excited about making work that's accessible to many, excited about pop. Building power and birthing pro-abortion propaganda with the Thank God For Abortion experiment, recently awarded Creative Capital grant for this project.
Berlin Strippers Collective
https://berlinstripperscollective.com/
Das Berlin Strippers Collective ist ein selbstorganisiertes feministisches Kollektiv von Stripperinnen mit Sitz in Berlin. Das Kollektiv wurde im November 2019 gegründet und hat sich zum Ziel gesetzt, eine Plattform zu schaffen, auf der Stripperinnen ihre Veranstaltungen organisieren und sich unabhängig von ausbeuterischen Stripclub-Managern eine Einkommensquelle schaffen können. Mit ihren Veranstaltungen wollen sie eine Diskussion über Sexarbeit anstoßen, die Branche entstigmatisieren und sich für ihre Entkriminalisierung einsetzen. Gleichzeitig bietet das Kollektiv die Möglichkeit, die kreative Seite des Berufs zu erkunden und eine Gemeinschaft und Unterstützung zu schaffen. Mit ihren Performances bietet das BSC sexy, sinnliche, freche Kunst mit einer politischen Nuance!
Berlin Strippers Collective to samoorganizujący się feministyczny kolektyw striptizerek z siedzibą w Berlinie. Kolektyw został założony w listopadzie 2019 roku i ma na celu stworzenie platformy, na której striptizerki mogą organizować swoje wydarzenia i tworzyć źródło dochodu niezależne od wyzyskujących menedżerów klubów ze striptizem. Poprzez swoje wydarzenia chcą zainicjować dyskusję na temat pracy seksualnej, destygmatyzować branżę i prowadzić kampanię na rzecz jej dekryminalizacji. Jednocześnie kolektyw oferuje możliwość odkrywania kreatywnej strony zawodu oraz budowania wspólnoty i wsparcia. Swoimi spektaklami BSC oferuje seksowną, zmysłową, wyuzdaną sztukę z politycznym niuansem!
The Berlin Strippers Collective is a self-organized feminist collective of strippers based in Berlin. The collective was founded in November 2019 and aims to create a platform where strippers can organize their events and create a source of income independent of exploitative strip club managers. With their events they want to initiate a discussion about sex work, destigmatize the industry and advocate for its decriminalization. At the same time, the collective provides an opportunity to explore the creative side of the profession and build community and support. Through their performances, the BSC offers sexy, sensual, sassy art with a political nuance!
Botschaft der Polinnen*
https://www.dziewuchyberlin.org/botschaft/
Seit der Machtübernahme in Polen hat die Recht und Gerechtigkeit Partei (PiS) sowohl die Institutionen als auch die Machtorgane übernommen, die Dreiteilung der Macht abgeschafft, alle staatlichen Ämter, staatlichen Unternehmen, Museen, Kultureinrichtungen und natürlich die staatlichen Einrichtungen im Ausland – einschließlich der Botschaften – übernommen. Der letzte polnische Botschafter in Berlin vertrat die traditionelle und nationalistische Politik der Regierungspartei und schien den Behörden, Medien und Werten des Landes, in dem er arbeitete und lebte, sehr kritisch gegenüberzustehen. Die Botschaft von Recht und Gerechtigkeit in Berlin hat ihre Türen für den Großteil der polnischen Migrant*innen, die demokratische Werte vertreten, geschlossen. Deshalb haben wir beschlossen, unsere eigene Botschaft zu eröffnen – die Botschaft der Polinnen*. Die Botschaft der Polinnen* ist ein physischer und metaphysischer Ort der Begegnung, Diskussion und Kunst. Es ist eine Weiterentwicklung und Fortsetzung des künstlerischen Projekts "Polish Wife" von Anna Krenz.
Botschaft der Polinnen*
Od momentu przejęcia władzy w Polsce PiS przejął zarówno instytucje, jak i organy władzy, zlikwidował trójpodział władzy, przejął wszystkie urzędy państwowe, przedsiębiorstwa państwowe, muzea, instytucje kultury i oczywiście instytucje państwowe za granicą – w tym ambasady. Ostatni polski ambasador w Berlinie reprezentował tradycyjną i nacjonalistyczną politykę partii rządzącej i wydawał się być bardzo krytyczny wobec władz, mediów i wartości kraju, w którym pracował i mieszkał. Ambasada PiS w Berlinie zamknęła swoje drzwi przed większością polskich migrantek i migrantów, którzy reprezentują wartości demokratyczne. Dlatego postanowiłyśmy otworzyć własną ambasadę – Ambasadę Polek*. Ambasada Polek* to fizyczne i metafizyczne miejsce spotkania, dyskusji i sztuki. Jest to rozwinięcie i kontynuacja projektu artystycznego "Polska Żona" autorstwa Anny Krenz.
Botschaft der Polinnen*
Since coming to power in Poland, the Law and Justice Party (PiS) has taken over both the institutions and the organs of power, abolished the tripartite division of power, taken over all state offices, state enterprises, museums, cultural institutions and, of course, state institutions abroad – including embassies. The last Polish ambassador in Berlin represented the traditional and nationalistic policies of the ruling party and seemed to be very critical of the authorities, media and values of the country where he worked and lived. The PiS-Embassy in Berlin closed its doors to the majority of Polish migrants who represent democratic values. That is why we decided to open our own embassy – the Embassy of Polish Women* / Botschaft der Polinnen* ("Botschaft" in German has 2 meanings – Embassy and message). The Botschaft der Polinnen* is a physical and metaphysical place of meeting, discussion and art. It is a further development and continuation of the artistic project "Polish Wife" by Anna Krenz.
@projektfonds_urbanepraxis @draussenstadt
*

Gefördert durch:


*
Website: www.projektfonds-urbane-praxis.berlin
Instagram: www.instagram.com/projektfonds_urbanepraxis
Website: https://www.kulturformen.berlin