YES to Gender!
YES to LGBTQAI+!
YES to Freedom!
YES to Istanbul Convention!
NO to Ordo Iuris!
NO to Ziobro*!
NO to fanatism!
NO to Agenda Europe!
Polen entfernt sich immer mehr von den Werten der Europäischen Union. In der nächsten Woche wird auf der Sitzung des Sejm die Lesung des Bürgergesetzes "Ja für Familie, Nein für Gender" stattfinden.
Der Gesetzentwurf, der von der ultrakatholischen Organisationen wie Ordo Iuris verfasst wurde, zielt darauf ab, die Istanbul-Konvention durch Polen zu kündigen. Dies ist ein weiterer Versuch. Die polnische Bischofskonferenz unterstützt diese Initiative.
Die AutorInnen des Entwurfs betonen unter anderem, dass "die Istanbuler Konvention auf den Annahmen der 'Gender Ideologie' basiert" und dass "die Konvention die polnische Regierung "verpflichtet", "nicht stereotype Geschlechterrollen" an polnischen Schulen zu fördern".
In Polen findet schon seit Jahren einen Kulturkrieg, der in den letzten Wochen zugenommen hat. Der Fall der polnischen Frauen* ist eine europäische Angelegenheit.
* Zbigniew Ziobro, Justizminister, Generalstaatsanwalt und Vorsitzender der Partei Solidarna Polska in einer Person.
*****
The International Council of Polish Women, of which Dziewuchy Berlin are supporting organisation, published a statement: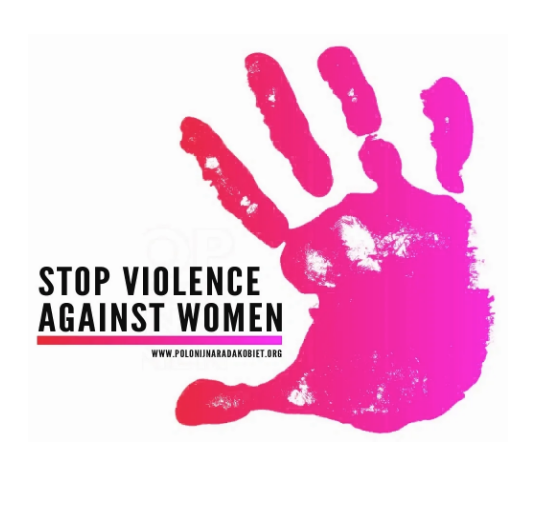 Why there is nothing wrong with the Istanbul Convention?
International Council of Polish Women opposes the civil initiative of Ordo Iuris: "Tak dla rodziny, nie dla gender" ("Yes to family, no to gender").
The main objective of the above is to reject the Istanbul Convention ( EU Convention Preventing and Combating Violence against Women and Domestic Violence) from the Polish legislative and increase inequality towards women and the LGBTIQA+ community.
As we demonstrate in this blog, the Istanbul Convention is a welcomed and forward-thinking legislation, that should stay in Polish law and be fully implemented to improve the situation of Polish women.
What is the Istanbul Convention?
Istanbul Convention is an international law on preventing and combating violence against women and domestic violence. It has been initiated by the Council of Europe and opened for signatures on 11 May 2011 in Istanbul. By December 2015, the convention was signed by 39 states, including Poland.
This is a lawfully binding treaty combating violence against women and domestic violence.
It recognises woman, as a historical victim of patriarchy and makes the state responsible for the protection of woman. It recognises that violence and discrimination are the main tools driving inequality. Convention enforces participating countries on implementing best practises and abiding them.
GREVIO is an independent expert body responsible for monitoring the implementation of the Istanbul Convention in participating states.
The main area of regulation by the Convention on Preventing and Combating Violence against Women and Domestic Violence (Istanbul Convention) is protecting women, on a state level, from domestic and gender-based violence and discrimination and to eliminate inequalities.
It recognises psychological, physical, sexual economic and systematic sources of violence and discrimination.
The victim should be protected from discrimination because of their: biological sex, cultural and social gender, race, skin colour, language, religions, political and other views, national or social origin, belonging to a national minority, property, birth, sexual orientation, gender identity, age, health, disability, marital status, refugee or migrant status or other.
It enforces international cooperation as well as detailed government planning and support to combat inequality and eliminate the gender gap.
Myths about the Istanbul Convention.
According to a Polish Deputy Minister of the Ministry of Justice, Marcin Romanowski (PiS) the Istanbul Convention is: "the ideological Trojan Horse, which is a neo-Marxist manifesto that runs counter to the fundamental values ​​of our legal culture. […] We want to utter this gender gibberish ratified by the PO and PLS. We are not interested in the opinions of foreign countries. For us, the foundation is a sovereign nation-state."
The radical right and conservative wing in Poland, with the ruling party in the lead, see this convention as a radical "gender ideology" (sic!) threat that undermines the rights of the traditional model of families.
The Catholic Church in Poland shares this view and points out that it discriminates against the religion(sic?).
The word gender applies to the socio-cultural aspect of sex. It determinates that the patriarchal model is harmful to women and that we should promote inclusive education around gender equality in society. To label, this scientific term, "ideology" is pure manipulation. Far-right organizations fear that their patriarchal model of society will collapse. It will fail because we women will no longer allow ourselves to be harmed and we will fight to promote inclusive education around equality of all genders and all sexual orientations.
The situation in Poland after ratifying the convention.
Amnesty International created a shadow report for Poland in July 2020 (https://www.amnesty.org/download/Documents/EUR3727392020ENGLISH.PDF).
They looked into areas of concern and the main point the found that need to be improved are:
1) Economic violence is omitted in Polish law.
Economic violence simply doesn't exist in Polish law. Instanbul Convention clearly states that women should be protected against economic violence.
The Polish government didn't change the law to reflect that. The idea of economic domestic violence doesn't exist in Polish law, yet it is one of the most common forms of oppression in Polish households.
2) The definition of rape in Polish law is not compatible with the Convention standards.
The definition of rape in Poland is not based on a lack of consent.
The definition of rape in Poland makes the victim responsible for the violence, not the rapist! The perpetrator is only considered guilty of rape if it is proven that the victim has actively and consistently resisted or demonstrated disagreement through loud pleas or shouting. When the victim fails to prove this resistance, the perpetrator is acquitted. In the 21st century, we are still dealing with the situation that sexual abuse of an unconscious person is not considered rape (sic!).
In 2021, consultations began to change the definition of rape in the Penal Code. The bill, the draft of which was written by Danuta Wawrowska (Feminoteka Foundation), will be submitted to the Sejm as a parliamentary bill by the Left. The project "No means no!" assumes the transfer of responsibility from rape victims to the perpetrators – the perpetrator will have to prove that the intercourse took place by mutual consent, and not as before when the victim has to prove that she was raped.
(https://klub-lewica.org.pl/images/dokumenty/definicja-gwałtu-ustawa-i-opis-skrócony_ostatnia.pdf)
3) Lack of restraining orders puts victims in immediate danger of escalated violence.
Up until November 2020, Polish law did not provide for restraining orders to be made available for immediate protection temporarily by the police.
That meant that domestic violence victims needed to run away from home for safety since there were no emergency laws that could effectively remove the predators from the household. Legal proceeding usually took up to 6 months before the predator was removed from the household and received the order of not getting into proximity of the victim.
Following the publication of this shadow report, and thanks to the requirements of the Istanbul Convention, the Polish government introduced a change to the law. The anti-violence act came into force on November 30, 2020. It introduced a separate, quick procedure to remove a violent person from the household and to issue restraining orders. The Police and the Gendarmerie are authorized to issue such an order. The restraining order is in effect for 14 days, and at the request of the aggrieved party, the court may extend it. During these two weeks, the police are required to regularly check that the restrained person is complying with the order. The act also provides for the improvement of the course of court proceedings, which should be completed within 30 days. However, the act also has its drawbacks, including the fact that the restraining order does not apply to the victim, but only to their place of residence. Still, it has to be admitted that this new law is a step forward, and the latest data provided by the police from November 30 to February 4, 2021, show that these orders have already been successfully applied in 539 cases.
Gender-based violence and domestic violence against other reports and statistics.
In many media, you can hear far-right politicians declaring that the Istanbul Convention is not needed in Poland, because we have the lowest rate of violence against women in Europe, which is 22.1. The average European index is 27.5. Bulgaria was last in the ranking, with countries like Sweden and Norway performing very badly. Could Poland achieve such a result by doing practically nothing, without any government campaigns on preventing gender violence (the last one in 2005)?
The scale of violence against women has been researched by the European Union and included in the 2017 Gender Equality Index prepared by the European Institute for Gender Equality (EIGE)  (European Union | Violence | 2017 | Gender Equality Index | European Institute for Gender Equality (europa.eu)). This data is based on a 2014 survey of the Fundamental Rights Agency (FRA). EIGE uses a scale from 1 to 100, where 1 means that there is no violence in the country and 100 that it is very common. Three main aspects were measured: the prevalence of violence, its severity and the extent of disclosure. Poland fared the worst when it comes to the severity aspect. The percentage of women who have suffered health consequences from violence is 77.9, compared to the European average of 68.9.
Do these results reflect the authentic picture of reality in Poland? In a comment to its research, the FRA wrote: "Gender equality may be the reason why cases of violence against women are exposed more frequently. It is also more likely that in societies with greater equality, incidents of violence against women will be treated and fought more openly ". In Poland, the gender equality index in 2017 was 55.8, while in Sweden it was 82.6. The relationship between these two indicators definitely exists, and PiS's bragging about having better indicator of violence against women than Sweden has no basis, because Polish society is not as highly aware of what violence is as in Sweden. It's difficult to break free from dominating stereotypes in Poland.
Especially when we look at the police data, based solely on the activities of the Blue Card procedure on domestic violence (which do not reflect the overall phenomenon of gender-based violence against women, as such studies do not exist). In 2020, the number of people suspected of being affected by domestic violence was 85,574, including 62,866 women, or 73% of all victims. In the era of the COVID pandemic, these statistics have risen sharply. Can it really be said that violence in Poland has no gender and that we are a model on a European scale?
What about other studies? According to the Ster Foundation, 90% of women in Poland have experienced one or more forms of sexual harassment since the age of 15. Of these, 94.1% of cases were not reported to the police. 23% of Polish women have experienced an attempted rape, and 93% of them have never reported to the police station.
Is Poland going to leave the Istanbul Convention?
Poland signed the Council of Europe Convention on preventing and combating violence against women and domestic violence in December 2012, and it has been ratified by president Bronisław Komorowski on April 13th, 2015. As a result, the state has specific obligations towards women and girls who suffer violence. So far, only an incomplete anti-violence law to restrain domestic abusers has been introduced, which does not solve all problems related to violence.
After Zbigniew Ziobro's strenuous attempts in July 2020, when Prime Minister Morawiecki submitted his request to the Constitutional Tribunal, to check whenever the Istanbul Convention is in line with the Polish Constitution, the Ombudsman intervene to reject this request. Now Ordo Iuris and Christian Social Congress submitted to the parliamentary reading project: "Yes to family, no to gender", signed by 150,000. citizens (sic!). This project envisages Poland's withdrawal from the Istanbul Convention and the signing of an alternative Convention on the Rights of the Family, which is unacceptable and contains many morally questionable issues. Despite this, on February 10th, 2021, the Marshal of the Sejm, Elżbieta Witek, sent this draft for the first reading at the next session of the Polish Parliament (Sejm).
Ordo Iuris (OI), an organization that is a part of the Brazilian ultra-conservative organization: "Tradition, Family and Property" (TFP) and a part of the global Agenda Europe network that was established to "restore the natural order" by repealing existing human rights laws related to reproduction and sexuality (like the right to divorce, right to abortion, LGBTIQA+ rights). (https://www.epfweb.org/sites/default/files/2020-05/online_rtno_epf_book_lores_pl_kor.pdf)
As soon as 2014, Ordo Iuris published a report in which it pointed out that the Istanbul Convention was inconsistent with the Polish Constitution. It was OI that initiated changes to the law and access to abortion in 2016, now it is pushing again to withdraw from the Istanbul Convention, continuing its policy based on propaganda and mimicry of the legislation of official organizations. In 2018, OI, represented by Marek Jurek (ECR, PL), Branislav Škripek, (ECR, SK), Tymoteusz Zych and Karina Walinowicz, presented the draft International Convention on the Rights of the Family in the European Parliament at a press conference. (https://www.europarl.europa.eu/news/en/agenda/weekly-agenda/2018-28)
International Council of Polish Women statement.
After the Przyłębska Tribunal issued a judgment on the prohibition of abortion and the PIS government openly supported it, the worst can be expected.
The Polish Women's Council says NO! to institutional VIOLENCE against women that has been used by the PiS government for a long time, and which escalated during the pandemic times when women are more vulnerable than ever. We must now resist a fascist and ultra-Catholic organization like Ordo Iuris, we must stay strong and united and shout together, 'No pasarán!
If you live in Poland, you can sign the petition of the Democracy Action, the National Women's Strike and the Committee for the Defense of Democracy No to termination of the anti-violence convention:
Nie dla wypowiedzenia konwencji antyprzemocowej – Akcja Demokracja
And also the Amnesty International petition, which was launched in July 2020:
Nie oddamy konwencji antyprzemocowej! – Amnesty International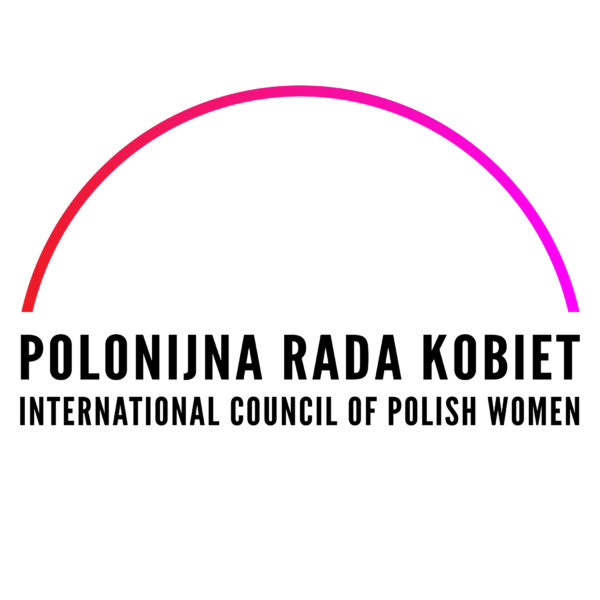 www.polonijnaradakobiet.org