23.03.2018 Warschauer Brücke Berlin
Kobiety 2018
Grażyna Kania
(inspiracje: Elfriede Jelinek, Małgorzata Ostrowska: Lombard)
Przeraża mnie, że kobiety wciąż na nowo są zmuszane, do czegoś, co je uwstecznia: do walki o prawo bycia kim są, o prawo bycia kobietami i to w czasach, w których mogło by się wydawać jedyną katastrofą jest brak katastrofy, jakby powiedział filozof. Dlaczego jednak tą katastrofą muszą być kobiety? – Bo są kobietami.
Przeraża mnie, że przestrzeń jaką wywalczyły nasze babki i nasze matki jest systematycznie kontrolowana, coraz bardziej ograniczana i nieustannie obserwowana. To prawda, czasy w jakich żyjemy są wyjątkowe: ludzi jest za dużo i jedynym sposobem na zapanowanie nad nimi jest obserwacja. Ludzie potrzebują obserwacji! Nie, nie władza, władza jej nie potrzebuje – ale kobiety tym bardziej! Dlaczego? Bo kobieta jest niebezpieczna. To potencjalna morderczyni. To znaczy 50% ludzkiej populacji to potencjalne niebezpieczne morderczynie. Więc trzeba je obserwować, patrzeć im na ręce, a raczej pod spódnice, pod pierzyny, w szuflady, w majtki. Przepraszam, jestem niesprawiedliwa: są przypadki, w których kobieta może się cieszyć większą przestrzenią. Która ładniejsza ta dostanie jej więcej, no chyba że mniej, zależy od dobroczyńcy, w każdym razie im ładniejsza tym bardziej pożądana. Tylko niech nie próbuje decydować! Najlepiej wprowadzić prosty system, który tą nieobliczalną, przez hormony ubezwłasnowolnioną dzicz jakoś posortuje: na kurwy albo matki – kurwy na lewo, matki na prawo. Przy czym ten gorszy sort to matka: z jednej strony fetyszyzowana, z drugiej pogardzana, karmiona jałmużną (500 od łebka) i trzymana jak najdalej od rynku pracy. Urodzić – tak! jak najwięcej! Decydować o macierzyństwie – "broń cię Panie Boże"!
Co to jest więc za przestrzeń, w której kobiety muszą najpierw wykłócić się o swoje ja, upewnić się, że je w ogóle mają, że im je wolno mieć, że wolno im wybrać gdzie i kim chcą być, poza tym, że są kobietami, i poza odwiecznym sprzątaniem na kolanach (starczego gówna, obsranej pieluchy, wymiocin chorych)? Czy to jest ta przestrzeń o jaką walczyły nasze babki i matki?
Szowiniści, mizogini, księża: Mamy dość roli sprzątaczek po waszym bałaganie! Mamy dość wpakowywania nas w schematy! Mamy dość ról jakie nam wyznaczacie!: mamy dość szamotania się pomiędzy kurwą i Matką Polką.
Stoimy tu bo jesteśmy kim jesteśmy: kobietami. Stoimy więc tu z powodu naszego biologicznego bytu. Jesteśmy zmuszone bronić swoich interesów przeciwko polityce, która chce jej odebrać swoje prawa, a nawet w ogóle ich jej nie przyznać. Również rasiści opierają swoje uprzedzenia na biologii. Są przeciwko pewnym ludziom, ponieważ są tacy jacy są, na co oczywiście nic nie poradzą.
Jeśli mój byt jako kobiety, to że tak powiem jedynie moja potencjalność w świecie mężczyzn, i – o ile sobie tego nie wywalczę – nic poza tym, to muszę chcąc nie chcąc pójść za przykładem… i wstać z kolan: Mam dość!
Mam dość
Narodowych idoli!
Mam dość
Faszystowskich kiboli!
Mam dość
Karłowatych liderów!
Mam dość
Mego życia cenzorów!
Mam dość
Obrażania i chamstwa!
Mam dość
Twoja prawda to kłamstwa!
Mam dość
Mizoginów u władzy!
Mam dość
Czy to wreszcie zajarzysz?
Mam dość
To jest moja wagina!
Mam dość
Wojny ze mną nie wygrasz!
Mam dość
Chcesz usłyszeć coś więcej?
Mam dość
Moich losów nie oddam w twoje ręce!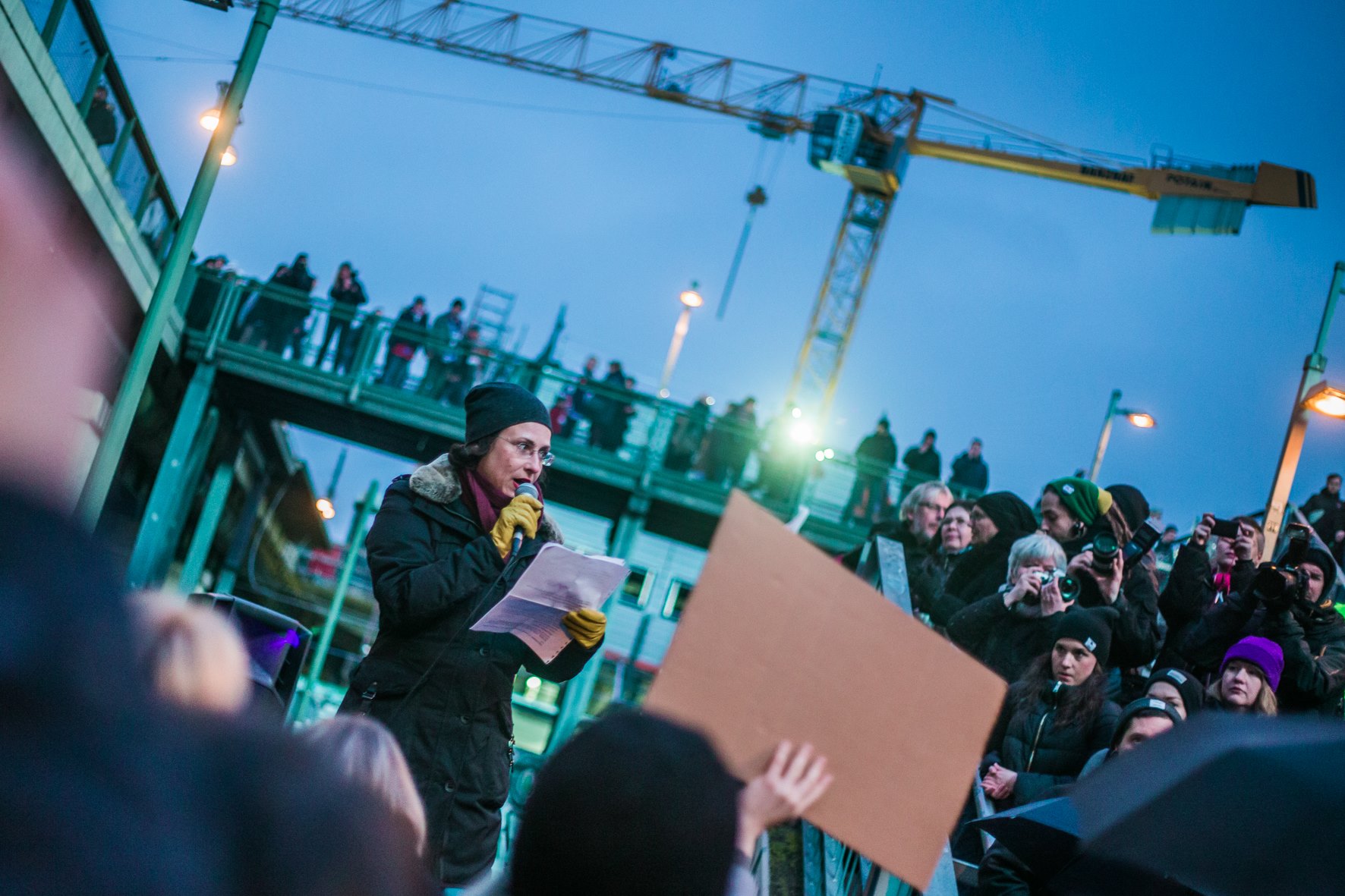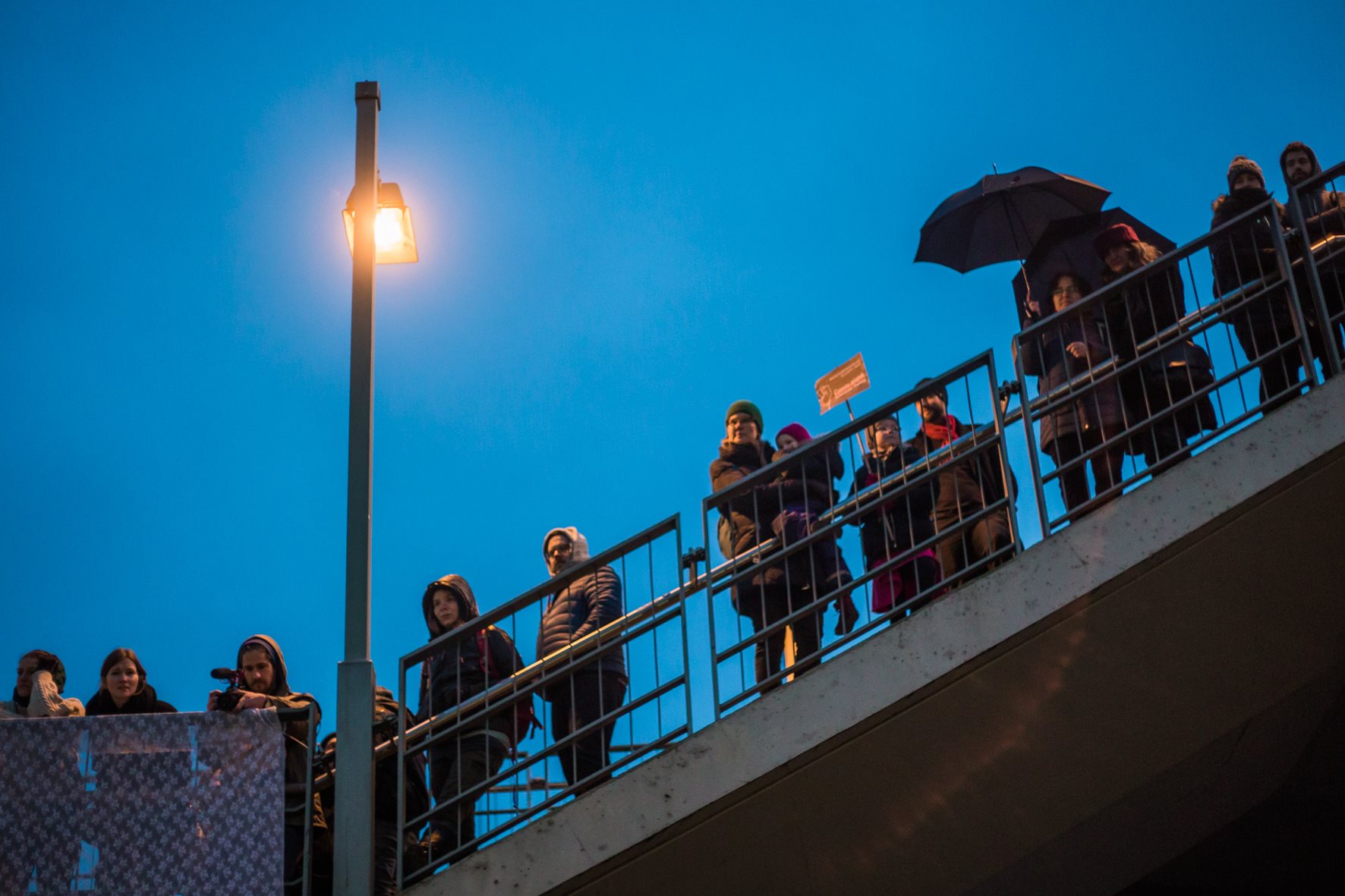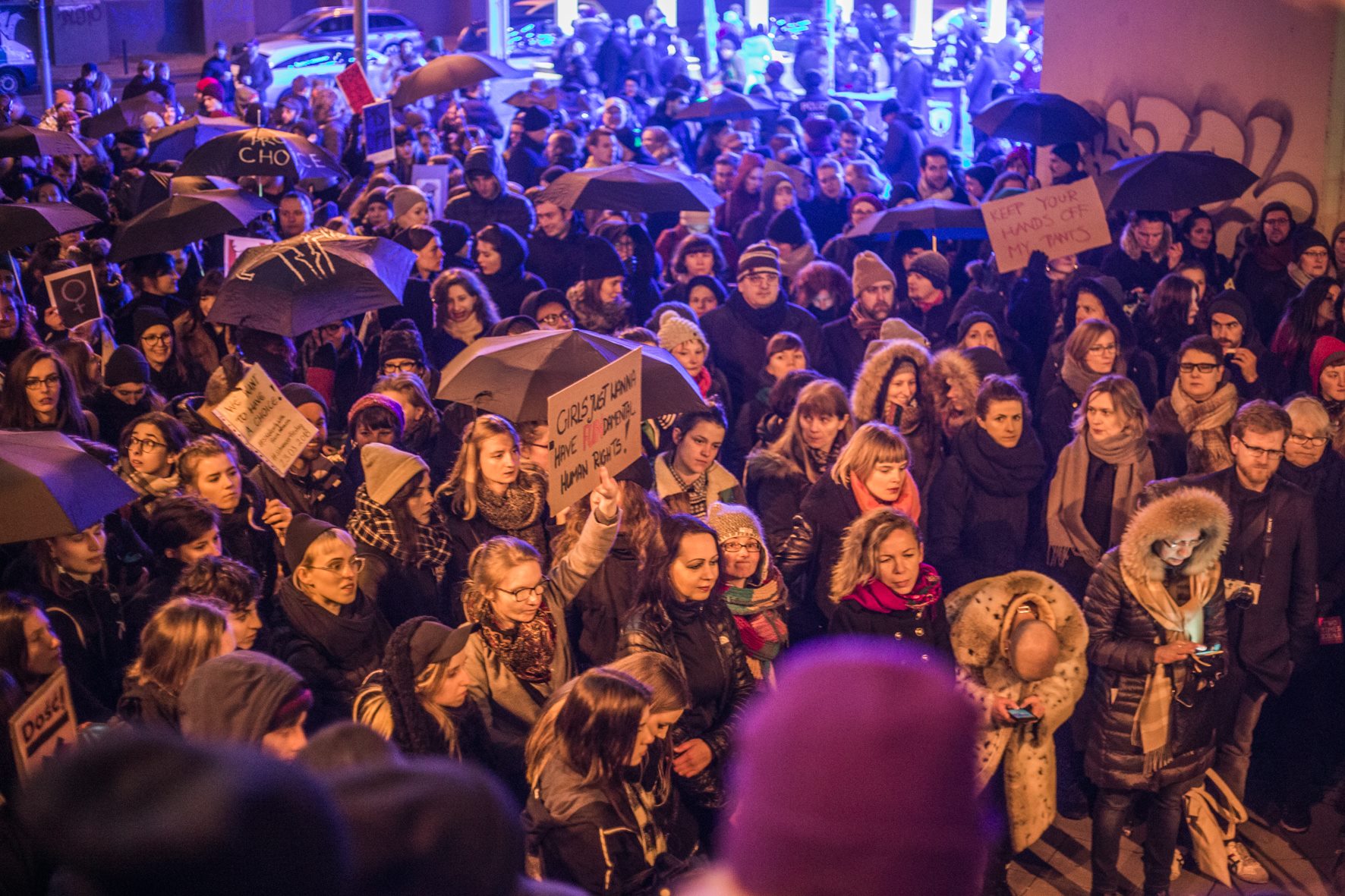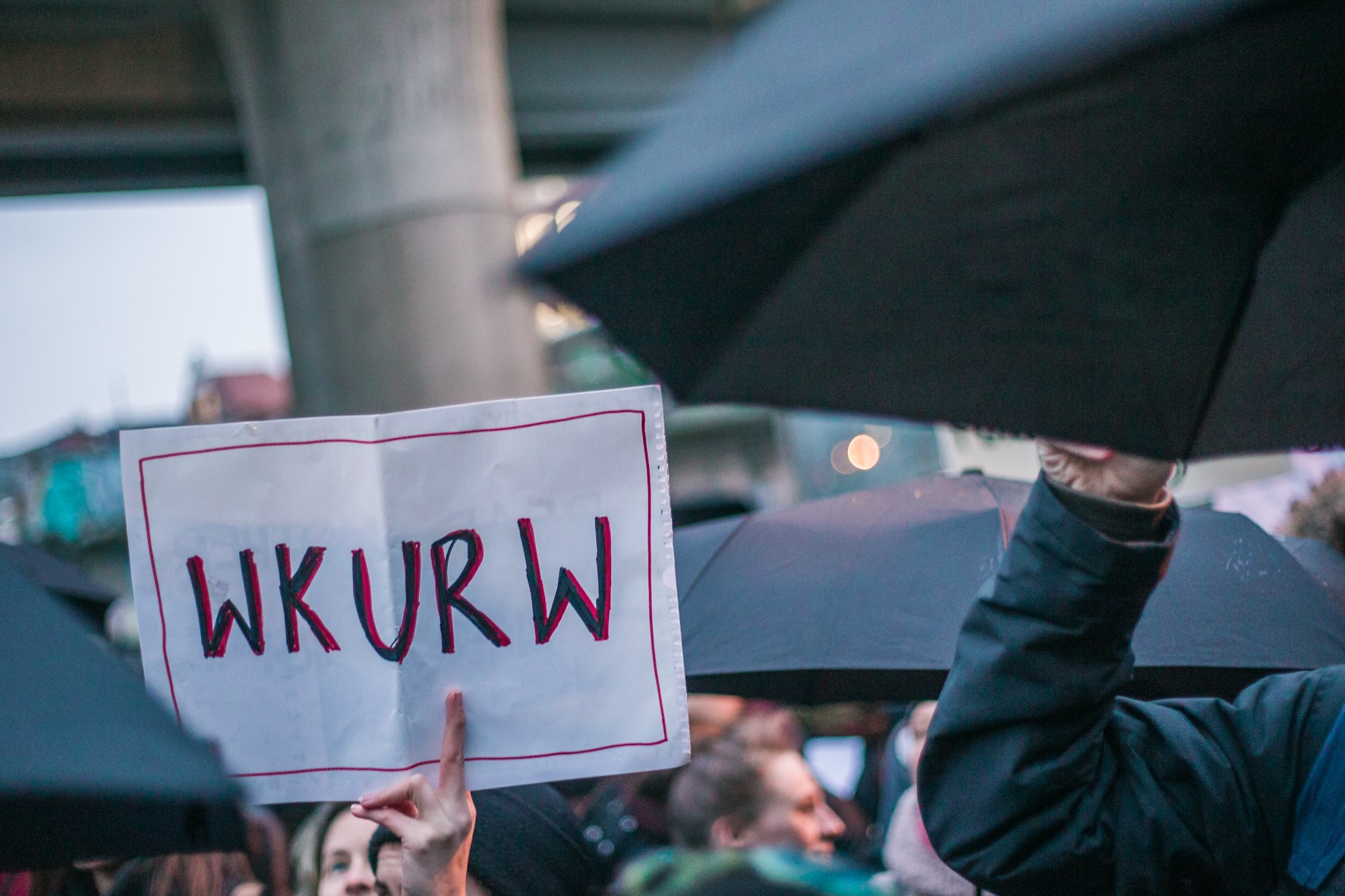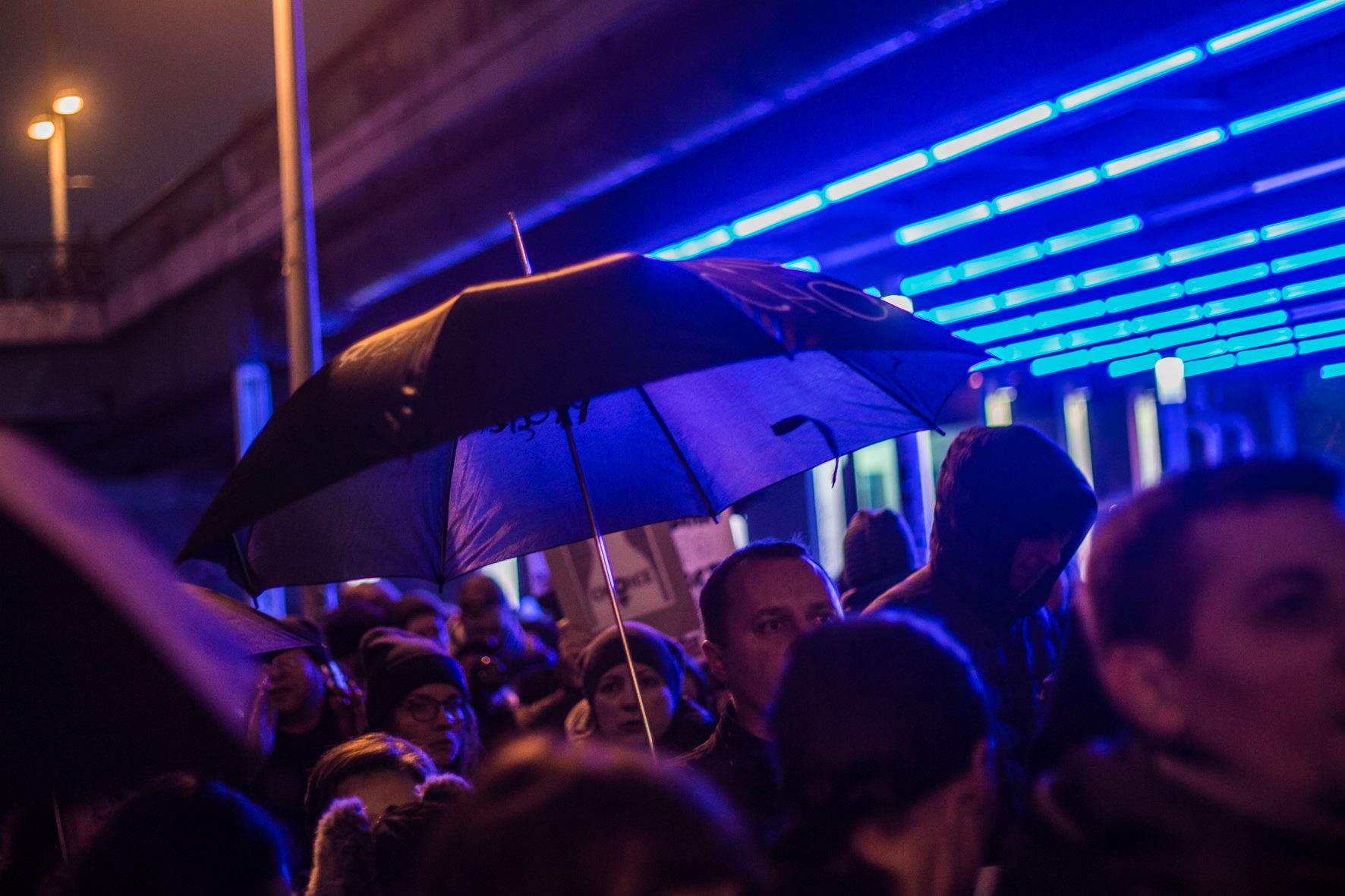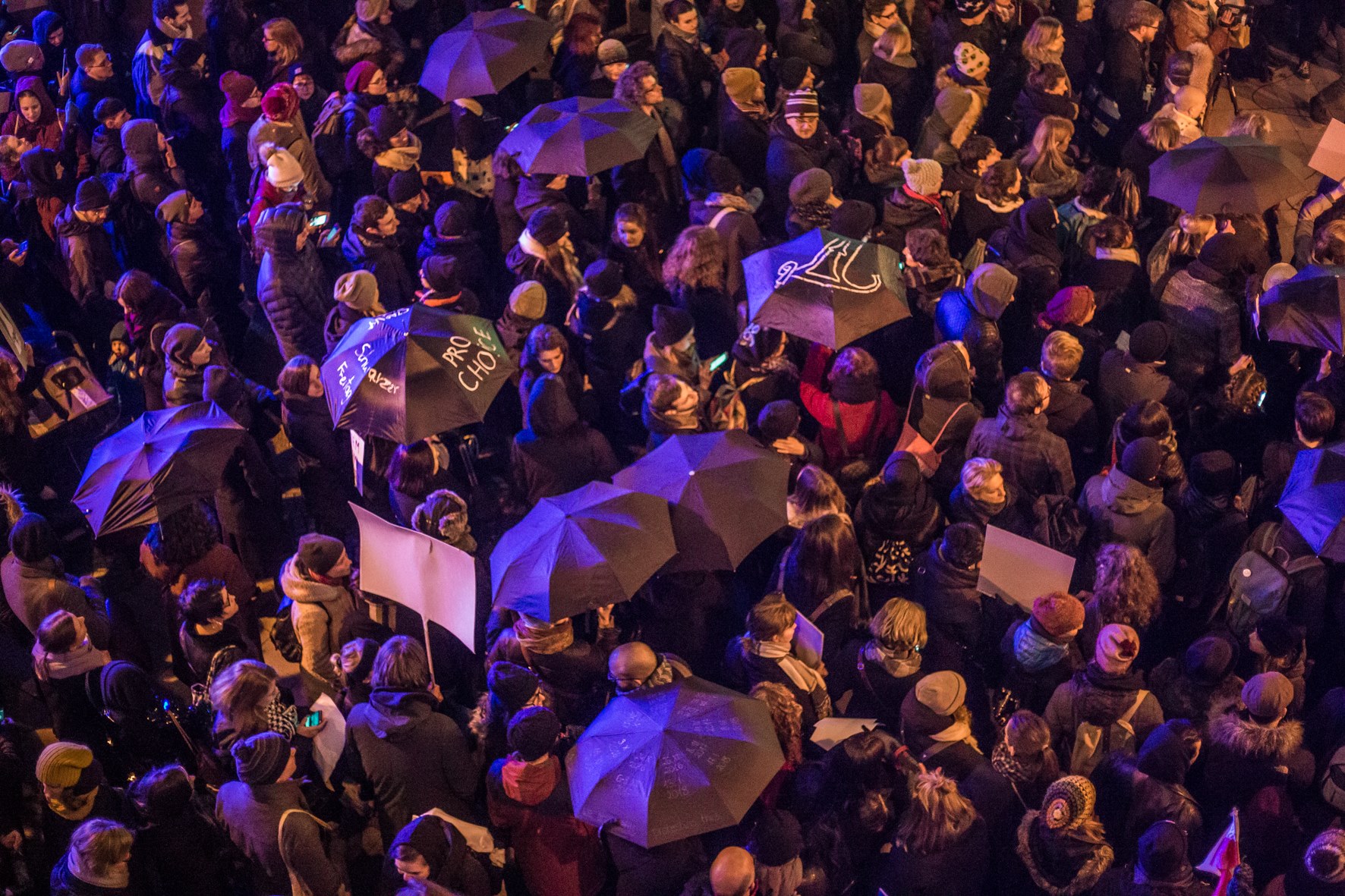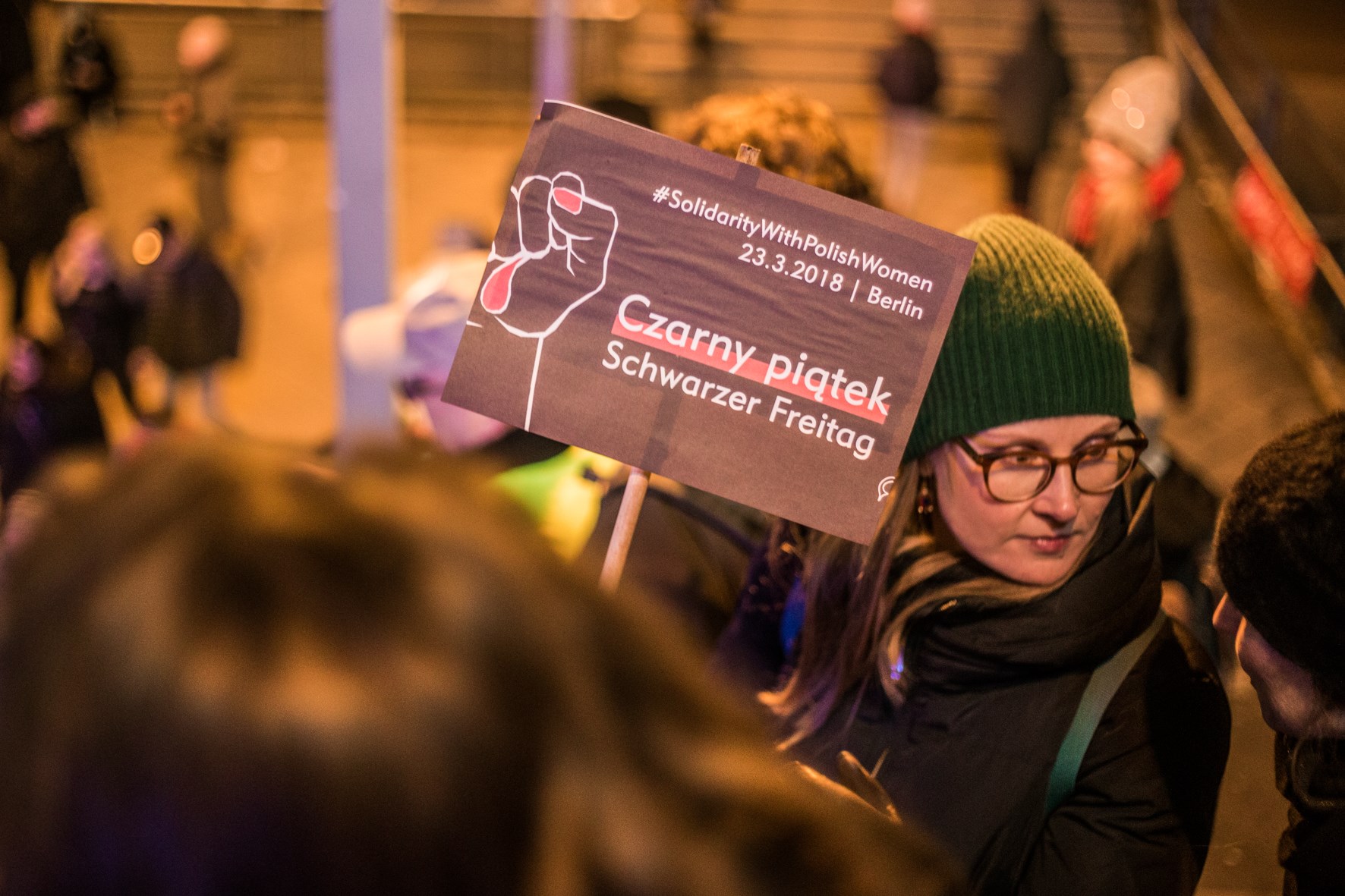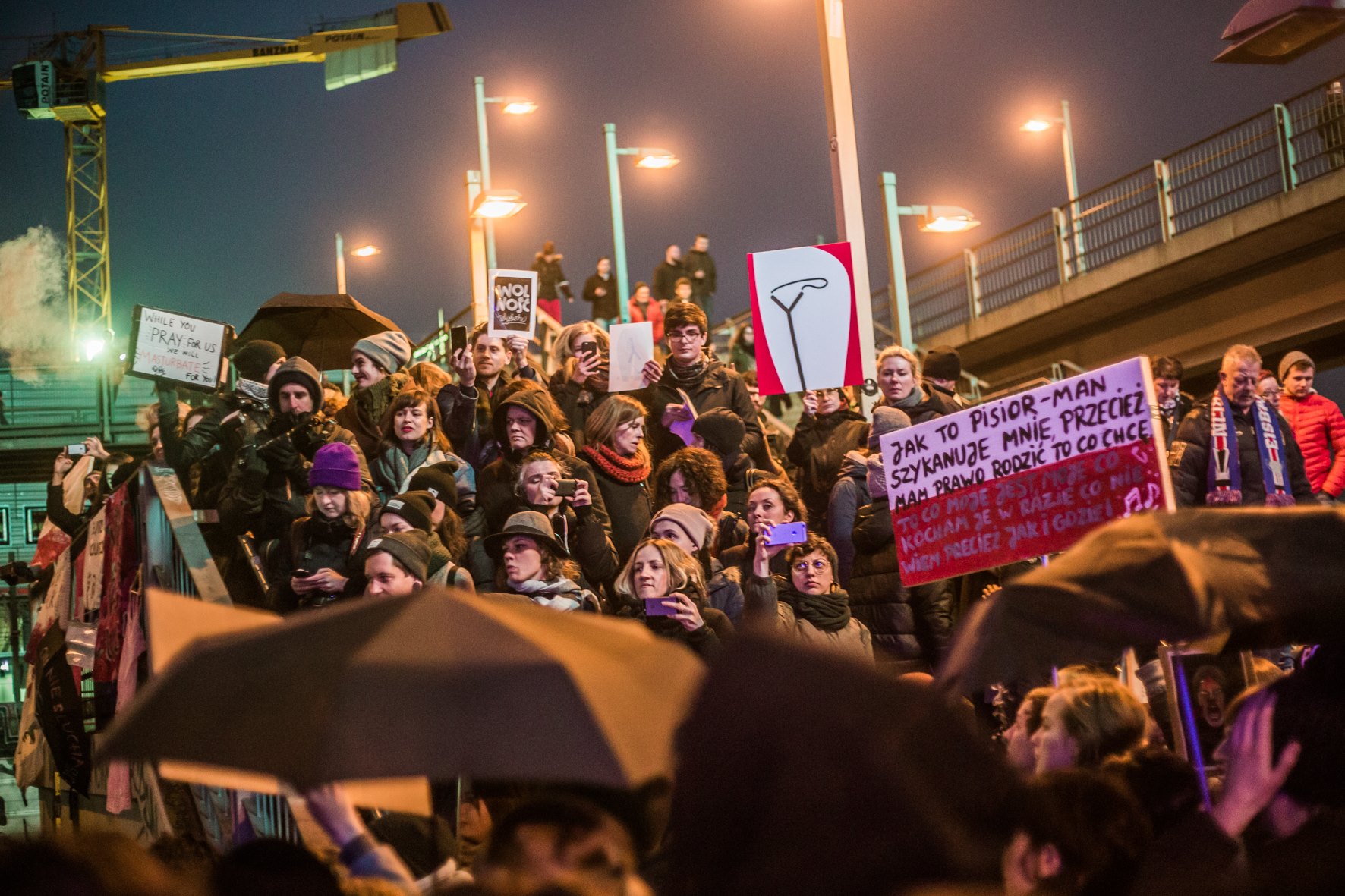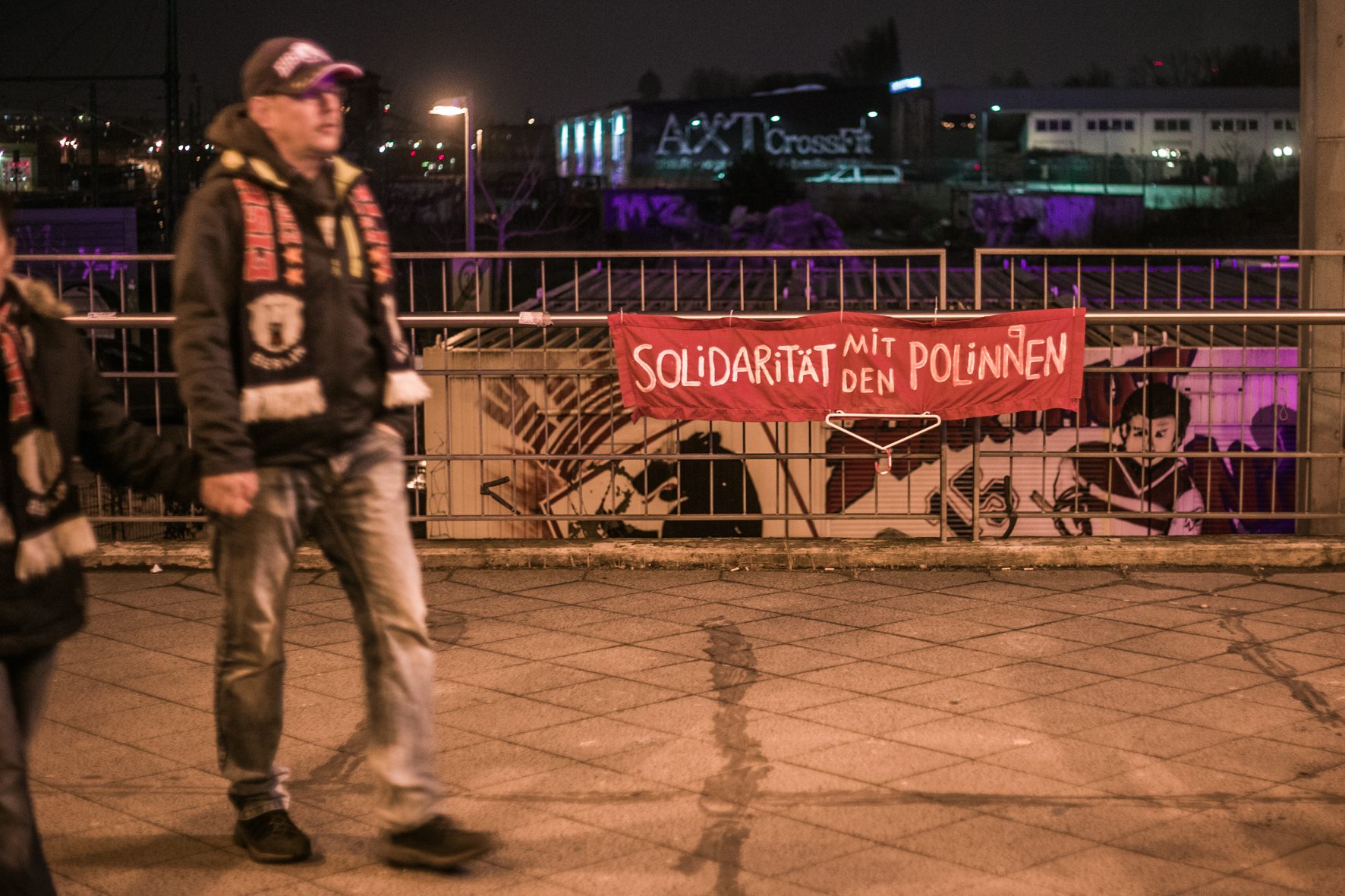 Fotos: Anna Wyszomierska Photography | annawyszomierska.eu